Exclusive housekeeping for private households
Nothing is more beautiful than at home.
"Positiv: price/performance ratio, professionalism, punctuality, quality, responsiveness to requests. Excellent service, super punctual, reliable and sympathetic - we couldn't be more satisfied."
Our Mayordomos receive a fair salary, holiday pay, sick pay, maternity leave and are fully insured in accordance with the statutory provisions. In addition, Mayordomo takes care of all formalities, the entire scheduling and substitutions in case of holiday or illness.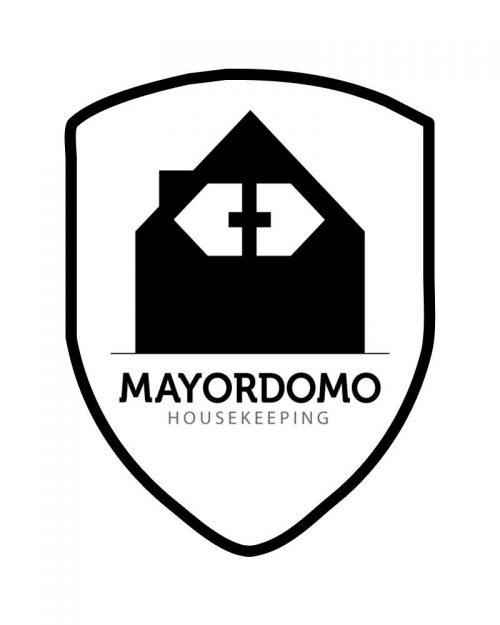 We are known for our flexible subscription model – with us you can change, customise and add what you like!
2-2.5 hours, per cleaning

Ideal for 1-room flats (incl. kitchen and bathroom)

Price for weekly cleanings
"Very good, accurate and professional job! I can highly recommend Mayordomo! Thank you very much! "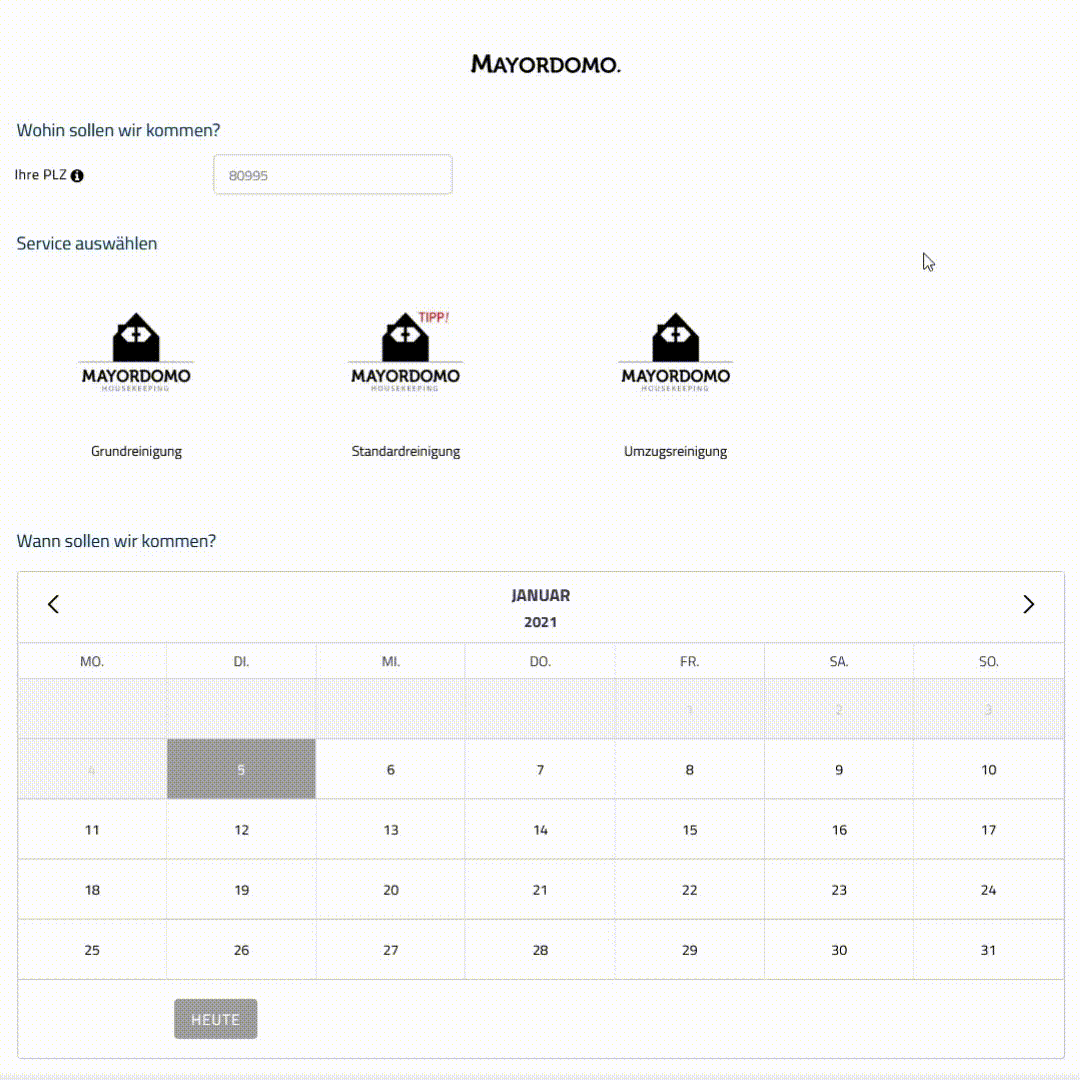 Instant quote in 3 steps: specify the size of your home, select cleaning frequency and schedule your preferred date. If you ever feel that the work was not done to your liking, we will re-clean the room within 24 hours at no extra cost.
Mayordomo wants to save you time so you can spend it on the things you love. That's why we make it easy for you to create a cleaning schedule that fits your life.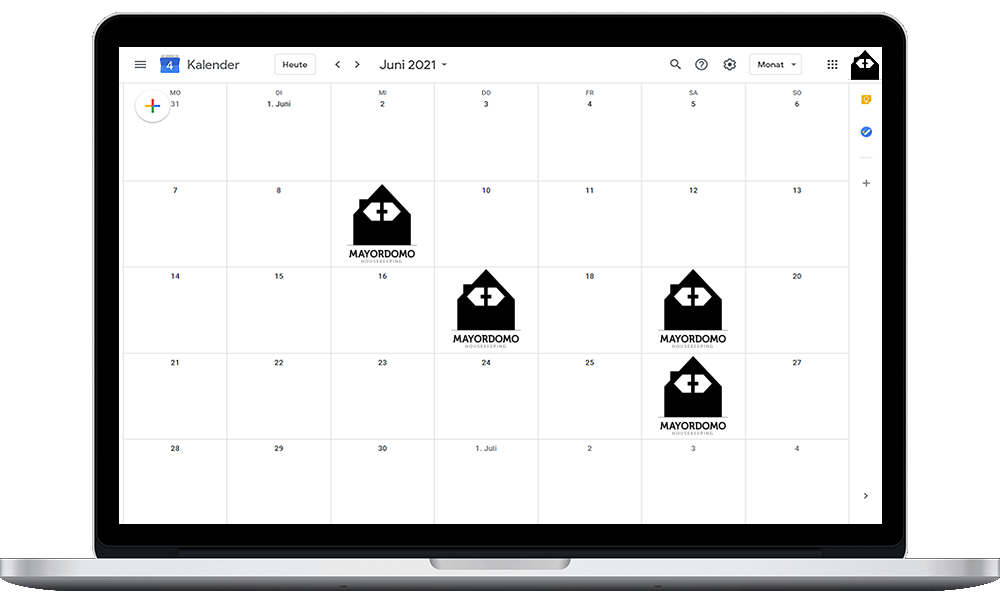 "We are completely satisfied with Mayordomo. The quality and service are just right. Luz has been with us several times now and we are really pleased. Thank you very much! "
Cleaning for your office?
Flexible cleaning solutions for small and medium-sized enterprises!
We operate in this district of the city
Your Maid in Munich and surroundings
Allach, Altstadt, Am Hart, Am Moosfeld, Am Riesenfeld, Au, Aubing, Berg am Laim, Bogenhausen, Daglfing, Denning, Englschalking, Fasangarten, Feldmoching, Forstenried, Freiham, Freimann, Fürstenried, Giesing, Hadern, Holzapfelkreuth, Haidhausen, Harlaching, Hasenbergl, Isarvorstadt, Johanneskirchen, Laim, Langwied, Lehel, Lochhausen, Ludwigsvorstadt, Maxvorstadt, Milbertshofen, Moosach, Neuhausen, Nymphenburg, Oberföhring, Obermenzing, Pasing, Perlach, Ramersdorf, Riem, Schwabing, Schwanthalerhöhe, Sendling, Solln, Steinhausen, Thalkirchen, Trudering, Untermenzing, Zamdorf
Information on our measures regarding Covid-19
Our Mayordomos take the following precautions & measures to combat the spread of germs and viruses. These include:
If you would like additional measures, please contact us directly.
Fill in our simple booking form...
...and find a housekeeping maid today!